NTERMEDIATE ARABIC STUDY
Feel a sense of 'being over the hump' in the Arabic language as your confidence increases and you learn to speak about life experiences and your feelings using more descriptive language. The language is no longer a mystery to you. You are now able to navigate through and do things with the language that you couldn't do before.
Feel your heart fly as you discover the eloquence of Allah's speech, by identifying vocab and sentence structures and word forms in the Quran.
See the 'Introduction' Section of the course for a Course Outline
Be sure to check out the 'Previews'!
ENROLL NOW, GET A HEADSTART:
You can enroll at any time, start the module lessons and be well prepared when Live Teaching Sessions begin.
THE NEXT SET OF LIVE SESSIONS WITH TEACHER: July 3 - Sept 30, 2018
(There is a 2-week Break for last 2 weeks of Ramadan)
Live Sessions: Fri - Mon 8pm Eastern USA
Live Sessions: Fri - Mon 8pm Europe/ Middle East
(There will be a break for Eid)
After purchasing your course, you will receive an invitation to a Live Introduction Session, in which you can set your schedule for Live Sessions with your group.
You will also be invited to join a WhatsApp group for additional support through chat and audio.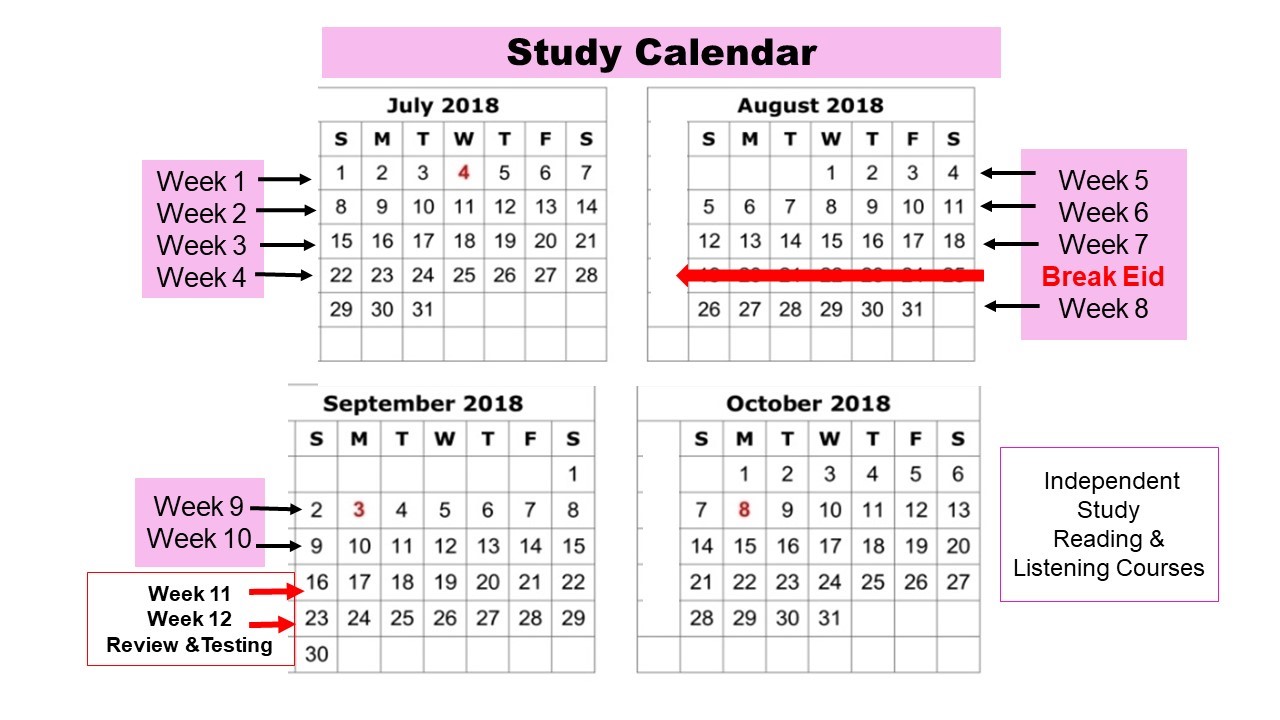 For further questions or concerns, send email to:

arabic4students@gmail.com