HIGH INTERMEDIATE ARABIC STUDY
Get the feeling that you have 'arrived' in the lughah. Speak about your world and your experiences, give your opinions and advice to others...in Arabic!
Experience the excitement of taking advice directly from the writings and speech of Islamic scholars.
By the end of this course, feel yourself walking on a solid foundation where you confidently use all language skills to understand the religion and express yourself through the Arabic language.
See the 'Introduction' Section of the Course for a Course Outline
Be sure to check out the 'Previews'!
ENROLL NOW, GET A HEADSTART:
You can enroll at any time, start the module lessons and be well prepared when Live Teaching Sessions begin.
THE NEXT SET OF LIVE SESSIONS WITH TEACHER: July 3 - Sept. 30, 2018
After purchasing your course, you will receive an invitation to a Live Introduction Session, in which you can set your schedule for coming Live Sessions with your group.
You will also be invited to a WhatsApp group for additional support through chat and audio.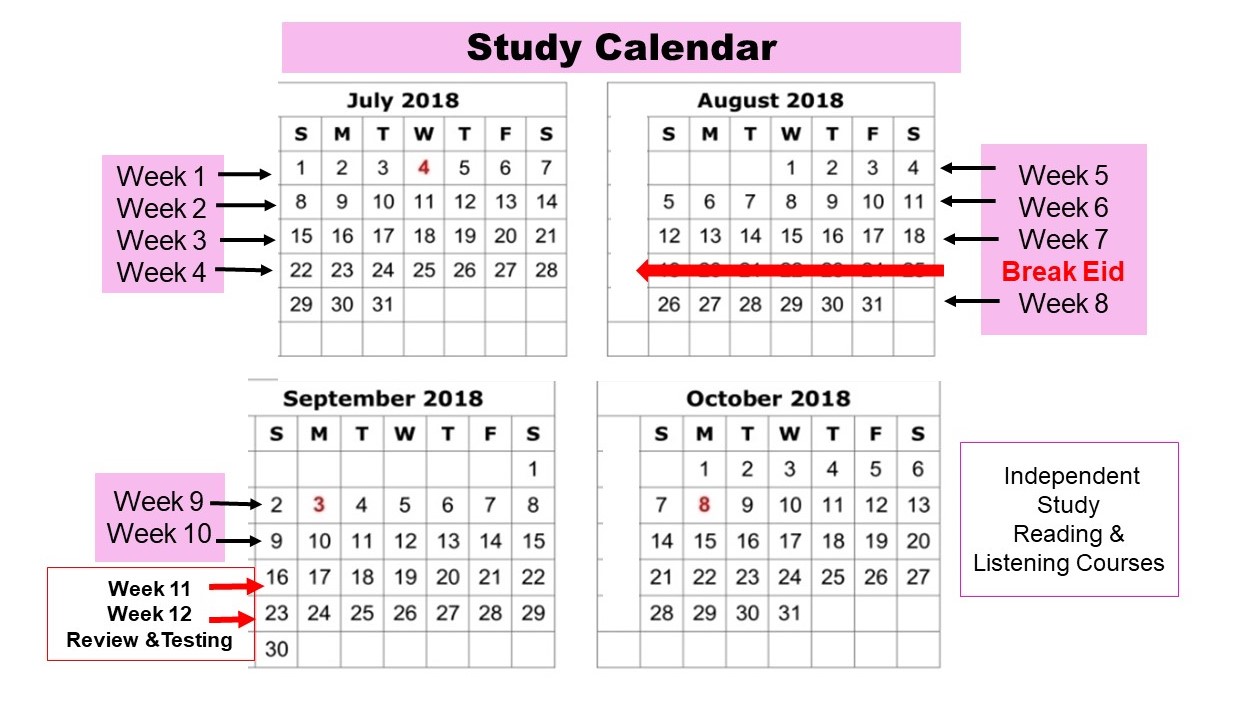 For additional questions or concerns email:
arabic4students@gmail.com